5 Astounding Qualities of Merino Wool Fabric
When many people hear the word "wool", they automatically think of the uncomfortable and itchy sweater their grandmothers used to knit them. And while that may be true of your run-of-the-mill wool, Merino wool is different: it's soft, temperature regulating, odour resistant and sustainable. In short, it's the wool you've been waiting for. Here are five astounding qualities of Merino wool fabric that make it perfect for traveling, exercising, or simply lounging on the couch.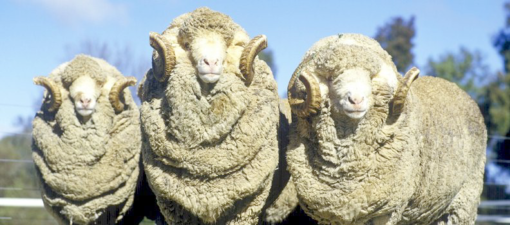 Breathable

Merino wool is actually one of the most breathable all garment materials, which is why it is the ideal choice for exploring in the great outdoors. When the temperature rises, this type of wool will regulate your body temperature to keep you from getting too hot. It allows you to stay cool and fresh, even when partaking in strenuous activities.

Insulating

Not only is it breathable, but Merino wool is also insulating, without a lot of the bulk or weight traditionally associated with warm materials. Merino wool offers lightweight and thin layers that, because of their tight fibre structure, keep you warm; for how lightweight and practical it is, it delivers a ton of warmth. This is why it's usually the top choice for people looking for a winter base layer – visit Unbound Merino to learn more about taking Merino wool on a winter trip abroad.

Moisture Wicking

Merino wool is also moisture wicking, meaning that you won't get uncomfortably sweaty when wearing it. You can say goodbye to those cold sweats that chill your body after a hike or run, also known as the post-exercise chill. This type of material has a natural, water-repelling cuticle or exterior, and an interior that holds water. It actually releases moisture into the air as a vapour, which goes a long way to keeping you comfortable and dry. Wool can actually absorb as much as 30 percent of its entire weight in moisture before even beginning to feel wet.

Odour Resistant

Merino wool is also odour-resistant, and doesn't trap smells like synthetic fibres tend to do. If you are active, or if you plan on traveling with the same set of clothes for a while, Merino wool is a great choice. You can't prevent perspiration, but you can control how it affects you, and choose to wear clothing that keeps you smelling neutral. Merino products are antibacterial, so they have the natural ability to repel odour-causing bacteria. In short, you will feel and smell fresh much longer, which is something that you and your fellow travelers will appreciate. 
Soft

Merino wool is very soft and very fine, so it does not feel scratchy and will not cause you to feel itchy when you wear it. It is not overly bulky either, which makes it easy to move around in. It's simply a fine fabric that works overtime to make you feel comfortable, regardless of what you're doing.
Merino Wool is breathable, insulating, soft, sweat wicking and antibacterial which is why it is the perfect material to keep you warm or cool, whether you are high in the Himalayas or deep in the Amazon rainforest. It is a material used by countless adventurers worldwide, and they have chosen it because of its many benefits.