Creative And Satisfying Hobbies To Try For The First Time
You need to have hobbies and routines that take away the pressures of meetings, deadlines and heaping responsibilities. Some people will use physical exercise to sweat the worries out of their system, but if hitting the gym is not the way you want to spend your evening, think about taking up one of these creative hobbies.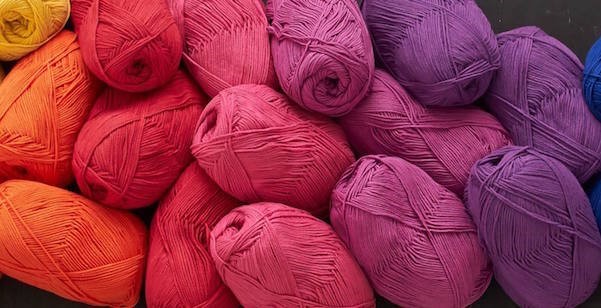 Knitting
One of the most satisfying hobbies that you can try to learn is knitting because the repetitive step-by-step process is an effective form of stress relief, encouraging people to forget about their worries every time they pull out a new spool of yarn.
If you don't own any of the tools or materials to start the activity, you should visit Yarnspirations to get your essentials — they have a fantastic selection of yarn fibers to choose from in different colors and styles. Browse through their long list of crochet hook sets, knitting needle sets and removable stitch holders.
Once you get used to knitting, the website can help you master the hobby and push your personal limits — you can use it to find the perfect accessory to embellish a passion project or to find a specific pattern that makes you nervous. Practicing every single day can quickly send a person from beginner status into the realm of intermediate.
Baking
Whipping up a double-layer chocolate cake, a pan of blueberry muffins or a loaf of raisin bread will do more than satisfy your hunger — it's a proven outlet for creative expression and a release for built-up stress. One of the scientific reasons why baking makes you feel good is that it helps you practice mindfulness and ignore everything else — you need to carefully follow all of the steps and be precise with each measurement to get the right results.
Coloring
Drawing in a sketchbook may only feel satisfying if you are a skilled artist, whereas beginners will stare at the blank pages to wait for inspiration to hit them or get fed up when the final look doesn't go as planned. Hobbyists and amateurs can grab a pack of pencil crayons to fill in intricate patterns or sweeping landscapes in adult coloring books.
It's a mindful activity that people can use to wind down after work instead of dropping onto the couch to watch television or to scroll through their smartphone — adult coloring books are good for health because they make people commit to the relaxing and repetitive task, alleviating stress and reducing anxiety.
If the therapeutic benefits are not enough to interest you, you should think about taking up these hobbies because they offer tangible rewards. Carefully going through knitting patterns will leave you with a pair of socks, a long fall scarf or a thick sweater. Following the recipe instructions to the letter can lead to a light chiffon cake or an immaculate tray of cookies. Taking the time to fill out the blank spaces in your book will result in bold scenes with bursts of color.