Social Responsibility with Jerrybag. Check Out this Sustainable Bag, Available Now on Kickstarter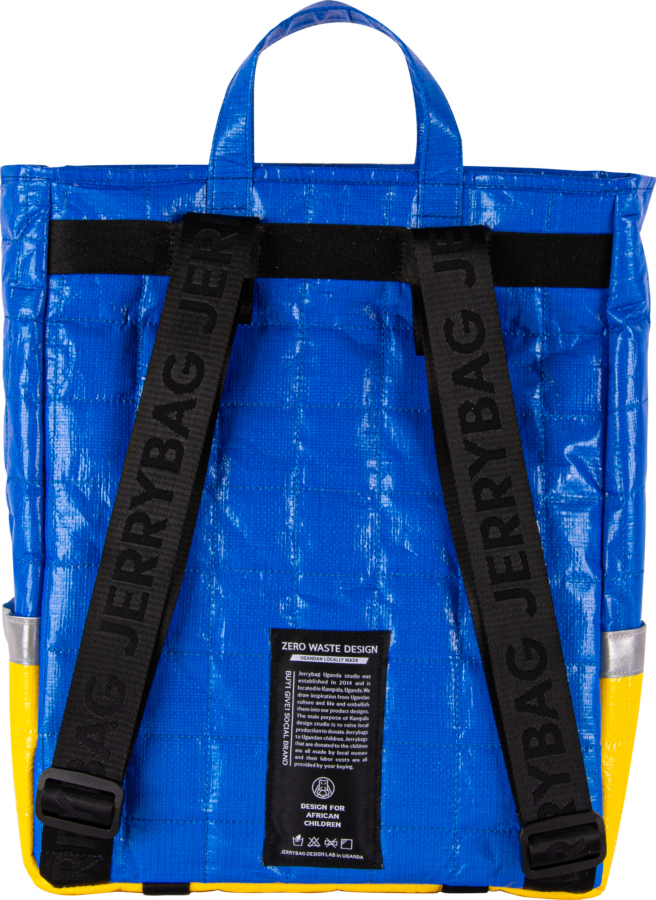 Jerrybag's campaign to donate bags to Ugandan children in need is currently in progress on Kickstarter.
The campaign, titled "Safe Backpacks for a Better World," lets backers purchase one of 4 bag designs, including STOP, YIELD, and SLOW DOWN bags, while simultaneously donating a bag to a child in need.
There's also a STOP WAR bag, which features a Ukrainian flag inspired blue and yellow color palette. These bags have a matching bag donation for a child in Ukraine.
Each bag made from this campaign also helps out the women in rural Uganda. That's because each bag is handstitched by the women employed in the Uganda studio, who are taught competitive trade skills and are fairly compensated for their labor.
The main goal of the Jerrybag campaign is to help children get the water they need to survive.
In Uganda, there isn't enough water at home for the children to drink, so they have to carry heavy jerry cans filled with water approximately 6km on average.
Rural Uganda's roads often don't have a space for pedestrians to walk, so accidents are quite common. Simultaneously, the children are weighed down by their heavy jerry cans, which also endangers the children's growth.
That's why the Jerryway team made Jerrybag – a bag that lets the children carry water safely, and without putting undue stress on their joints.
What's great about the bags is that they're completely waterproof, and they are also made of recyclable tarp.
The front and sides of the bag also use a special, reflective material to reflect drivers' headlights at night.
The bag is highly practical, too. There's enough space to carry a heavy laptop, as well as lots of our other bulkier devices.
And to top it all off, you can customize your Jerrybag's tag however you like, and use tape included in the packaging to make your own personal alterations.
Jerrybag even comes with complimentary 30ml Jerrycan. For an extra free, you can also get a 800ml Jerrycan with your pledge, too.
You can find Jerrybag's new campaign on Kickstarter.